What is the F3S Federation ?
The Fédération Sciences Sociales Suds (F3S) was founded in 2012 by human and social sciences research units specialising in the study of the "Global South", a term which refers to the developing and emerging countries.
It brings together Parisian laboratories under the aegis of IRD: the Population and Development Centre (CEPED), the Centre for Social Sciences Studies on African, American and Asian Worlds (CESSMA), the Migrations and Society Research Unit (URMIS) and the SeDyL – Language Dynamics and Structure. Local Heritage, Environment and Globalisation (PALOC) joined the F3S at the end of 2019. The Centre for Research and Documentation on the Americas (CREDA) is attached to it.
The F3S brings together these eight centres to exchange ideas surrounding shared questions and themes, and to foster contacts between disciplines, themes and geographies on research topics and questions that involve major challenges for the Global South and worldwide.
These contacts between disciplines can reinforce dialogue between history, sociology, anthropology, demography, economy, geography and linguistics. Combinations between themes might address questions such as education, health, migration and movement, identities, knowledge, urban and regional dynamics, inequalities and work. Finally, our approaches are designed to be comparative in terms of geography, thanks to in-depth knowledge of local sociocultural contexts, fed by field research.
In order to develop these approaches, the eight research units meet regularly to organise workshops and expand new ideas surrounding the societies of the Global South.
The F3S was coordinated by Etienne Gérard (CEPED) from 2012 to 2018 and has been coordinated by Isabelle Léglise (SeDyL) since 2019.
---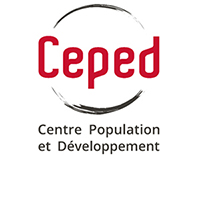 The CEPED (Population and Development Centre) Joint Research Unit was created in 1998 and is a research and training centre specialised in social sciences, under the aegis of the French Institute for Research on Development (IRD) and Paris Descartes University. CEPED is multidisciplinary and brings together anthropologists (8), demographers (12), sociologists (6), political scientists (4), a lawyer (1), an economist (1), historians (2), researchers in language sciences (3), geographers (2), and public health experts (3).
>> Find out more
---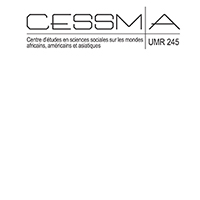 The Centre for Social Sciences Studies on African, American and Asian Worlds (CESSMA) is a Joint Research Unit under the supervision of Paris Diderot University, the French Institute for Research on Development (IRD) and the Institut National des Langues et Civilisations Orientales (INALCO).CESSMA's work is multidisciplinary (history, geography, anthropology, economics, sociology, urban studies and demography) and it is located on the Paris Rive Gauche campus (13th arrondissement of Paris).
>> Find out more
---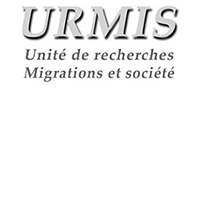 The Migrations and Society Research Unit (URMIS) is a Joint Research Unit under the supervision of Paris Diderot University and Nice Sophia Antipolis University, the French Institute for Research on Development (IRD, UMR 205) and the French National Centre for Scientific Research (CNRS, UMR 8245).URMIS is multidisciplinary (sociology, anthropology, history, geography, political science, demography), located in Paris and Nice and works in France and internationally.
>> Find out more
---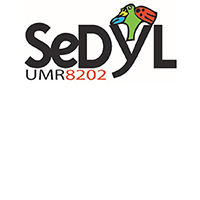 The SeDyL Joint Research Unit (Language Dynamics and Structure) is a research and training centre in language sciences under the supervision of the French National Centre for Scientific Research (CNRS), the French Institute for Research on Development (IRD) and the Institut National des Langues et Civilisations Orientales (INALCO). SeDyL was formed in 2010 by the merger of the CELIA (Centre d'Etude des Langues Indigènes d'Amérique, UMR 8133, founded in 1973) and the Linguistic Circle of INALCO, founded in 1994.
>> Find out more
---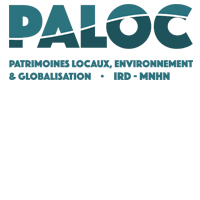 PALOC, "Local Heritage, Environment and Globalisation" is a multidisciplinary Joint Research Unit (UMR 208) in human and social sciences (anthropologists, archaeologists, ecologists, geographers, curators, botanists, historians, lawyers, surveyors), under the supervision of the French Institute for Research on Development (IRD) and the French National Museum of Natural History (MNHN). Its main campus is located in the Jardin des Plantes (5th arrondissement of Paris). Its main partners and field offices are located in the Mediterranean, in Eastern and Western Africa, in Asia (India and South-East Asia) and in America (mainly Brazil and Mexico).
>> Find out more
---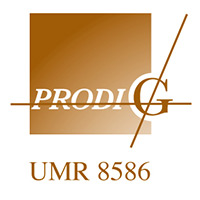 L'Unité mixte de recherches PRODIG (Pôle de Recherche pour l'Organisation et la Diffusion de l'Information Géographique) est une unité mixte de recherche qui associe le CNRS, les universités Paris 1 Panthéon-Sorbonne, Université de Paris, les établissement IRD et AgroParisTech, en partenariat avec Sorbonne Université.
>> Find out more
---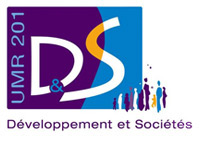 The Joint Research Unit D&S (Development and Societies) was created in 2008 and is a social science research unit under the aegis of the French Institute for Research on Development (IRD) and the University Paris 1 Panthéon-Sorbonne.
>> Find out more
---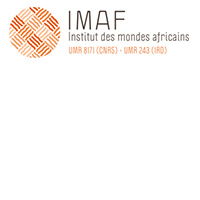 The Institute of African Worlds (IMAF) is a joint interdisciplinary research unit (ancient and contemporary history, anthropology, political science, archaeology) whose work focuses on Africa, both north and south of the Sahara, and on its diasporas throughout the world. A laboratory that brings together researchers around a cultural area, IMAF is made up for the vast majority of anthropologists and historians. It was created on January 1, 2014, through the merger of three laboratories: the Center for African World Studies (CEMAf), the Center for African Studies (CEAf), and the Center for the Social History of Mediterranean Islam (CHSIM).
>> Find out more
---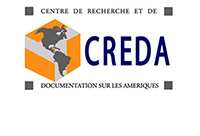 The Centre for Research and Documentation on the Americas is a Joint Research Unit (UMR 7227) under the double supervision of the Sorbonne Nouvelle-Paris 3 University and the CNRS and is a part of the CREDAL (Centre for Research and Documentation on Latin America), founded in 1968.
>> Find out more
---